WCB Work Injuries in River Heights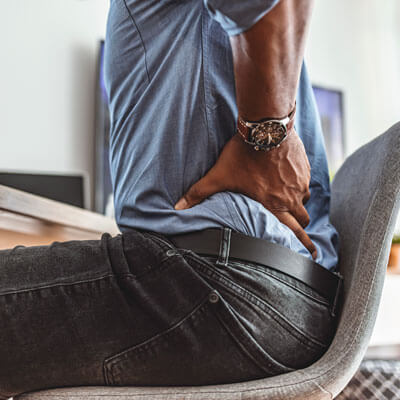 If you sustained an injury at work, you want to get better as quickly as possible. That's why we recommend you visit Kenaston Family Chiropractic, as our chiropractors are highly experienced in providing care for acute injuries, with low back ones being the most common that we see.
Why Should I Get Chiropractic Care?
"The work-related cases we see are those who generally come in for acute care, so they had recent trauma," said Dr. Murray.
"The sooner you restore all the ligaments, joints, tendons, and muscles back to their normal function, the sooner you can get back to work or return to work doing full duties pain-free."
What to Expect
For your first visit, please bring your claim number. Then your chiropractor will perform an initial examination and report specific to the injured area. We will refer you for X-rays if necessary. The films are then sent to a radiologist for reading. The radiologist will provide a detailed report on the injured anatomical structures. The report, including X-rays findings, will be submitted to the WCB, where they would then review and approve it.
Once you are approved for chiropractic care, your chiropractor will put together a care plan. Our doctors offer the following chiropractic techniques: Diversified, Thompson (or Drop Table), and Activator. They will provide customized care to appropriately address your injury and get you better.
Frequently Asked Questions
Are there any out-of-pocket expenses related to the initial assessment?
Normally, you'll get your first report and assessment with zero out-of-pocket expenses. After that, we wait for approval from the WCB. Once we have approval, you don't have to pay anything.
How long will it take to heal from my work-related injury?
It depends on the type and extent of the injury. The WCB says if it's an extremity issue (shoulder, elbow, wrist, knee, ankle, or hip), a patient will be better in six weeks. And if it's a spinal injury, it will take eight weeks to recover.
How many sessions of chiropractic care am I allowed?
You're given eight weeks to recover from your injuries. The first week you can have five chiropractic treatments, then you can have three a week for the next seven weeks.
Book an Appointment
If you've been injured on the job, we want to help you recover so you can return to work as quickly as possible. Give our practice a call today.
CONTACT US

WCB Work Injuries River Heights MB | (204) 488-2777